Eye Examinations
A comprehensive eye examination is the surest way to identify the cause of your vision problems. In addition to utilizing the latest technology, our staff has years of experience with a variety of eye problems and issues. We are committed to providing the highest level of care to each and every one of our patients.
The exam process is a thorough, non-invasive process used to determine what is at the heart of your current problems. Our eye exams are the first step in our complete treatment of a wide variety of eye conditions, including:
Floaters
Spots
Dry Eyes
Allergic Reactions
Retinal Detachment
Nystagmus
Photophobia
Presbyopia
Astigmatism
Double Vision
Hyperopia
Myopia
Eye Occulsions
Glaucoma
Cataracts
Sties
Subconjuctival Hemorrhage
Macular Degeneration
Ocular Hypertension
Diabetic Retinopathy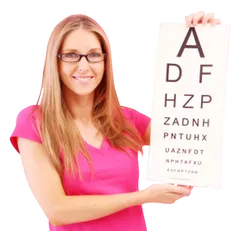 You can trust our staff to properly diagnose your current eye problem and offer a treatment program that is tailored to your specific needs and issues. Our eye examinations will ensure that we have the full understanding of the underlying problem and we will take the time to ensure that you not only receive the best care possible, but also that you have a full understanding the diagnosis and treatment options available.
My Online Clinic is our secure patient portal software – allowing us to communicate with you without holding on the phone or other hassles. Through this system you can register, message your doctor, and view your chart. Click here and create your secure online account today!