Reading Glasses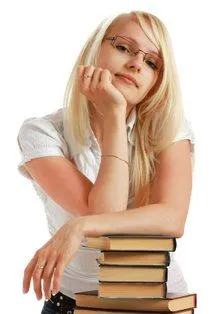 If you often find yourself holding menus, books and other reading materials at an arms length just to read or if you feel like the words on a page just aren't big enough, reading glasses may help you. Reading glasses can either have a slight prescription that is tailored to your specific vision problem or they may just contain a magnification to bring the words into sharper focus. Regardless of the lens details, reading glasses can save you from excessive strain and wear on your eyes and may prevent the headaches that are often caused by this strain.
Our staff is here to help you select the right reading glasses for you. A comprehensive eye exam will be performed to determine the exact nature of your vision problem. With this information, we will be able to create the right corrective lenses to bring the all of your reading materials back into focus. And our stylish selection of frames and reading glasses will ensure that you get the frames that fit your personality, taste and budget.
Contact us today to find out how we can return your sight and ensure that reading is easy and enjoyable once again.
My Online Clinic is our secure patient portal software – allowing us to communicate with you without holding on the phone or other hassles. Through this system you can register, message your doctor, and view your chart. Click here and create your secure online account today!